Welcome!
Calvary Lutheran Church exists to bring the hope, love and grace of Christ to the City of Charleston. We do that by being a bridge for people to Jesus, his family, and his ministry.
Please join us this Sunday morning! Our Sunday service is held at 10:00 a.m. in the Sanctuary.
An adult Bible study starts at 8:30 a.m. in the Fellowship Hall with a time of coffee and conversation, followed by our study of scripture beginning at 8:45 a.m.
Children's Sunday School classes begin at 8:45 a.m. with one class for elementary age children and one for middle school and high school age children.
For anyone who cannot attend service in person, services are live streamed on our YouTube channel, Calvary Lutheran Chs, during worship time. Past services are available on the Sermons page and on YouTube.
For a complete list of scheduled activities, please visit our Events page.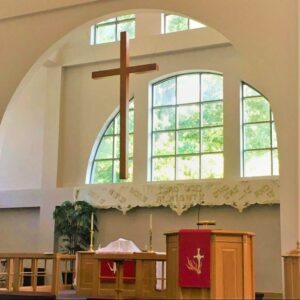 Ministries at Calvary
Kids for Christ is a group ministering to kids aged 1st through 5th grade. Monthly meetups involve fun, fellowship and food for the entire family, so be sure to join us!
Calvary Youth is for all 6th through 12th graders looking for a place to connect. There are monthly meetups for fellowship, bible study, and community.
JOY is an outreach ministry of Calvary, providing a place for the women of the church and their friends to grow in love for Jesus and for each other.
Our Pastor
Interim Pastor Ed Grant
Pastor Ed Grant earned his Master's of Divinity (MDiv) from Christ Seminary, Seminex in 1979. He and his wife, Sue, took their first call to serve Redeemer Lutheran Church in Newton, New Jersey, as mission church developer and youth worker. As the mission congregation, grew, the family of three to relocate to Blairstown, New Jersey, and the mission became Lutheran Church of the Good Shepherd. Pastor Ed served the congregation for 11 years, during which the couple was blessed with three additional children. The Grant family was then called to serve Resurrection Lutheran Church, located in Queens, New York City, where they lived for three years. Once again Pastor Ed felt the call to work in the mission field and accepted the call to serve Family of Faith, a mission congregation in Middletown, New York. He served there for 16 years, meeting first in a movie theater, then a barn before finally constructing their own house of prayer.
Although Pastor Ed and Sue thought they would eventually retire in Middletown, New York, Pastor Ed began to feel that God might be calling him to serve another congregation. In April, 2009, he felt the very strong call to serve Calvary Lutheran Church in Charleston, South Carolina. God spoke very clearly to Pastor Ed, saying, "I have called you to be a bridge builder." In July, 2009, Pastor Ed and Sue moved to the Charleston area and began their ministry at Calvary.
In the summer of 2019, Pastor Ed retired from full-time ministry while remaining a member of Calvary Lutheran Church and working with multiple non-profit ministries and participating in international mission trips.
In June, 2021, after the current pastor accepted a call to another church, Pastor Ed graciously agreed to act as Calvary Lutheran Church's interim pastor as the congregation moves through the call process.
Our Staff
Tammy Matthews
Charisma Glinka
Amy Plott
New Member
Class
Saturday, Jan. 28, 8:30 a.m. – Noon
For anyone interested in joining Calvary Lutheran, please contact the church office at 843-766-3113 to sign up. A continental breakfast and lunch will be served.
Friends of Bartimaeus
Dinner is typically held the last Friday of the month from 6-8 p.m.
Friends of Bartimaeus provide a home-cooked meal, fellowship, and other services to the blind or visually impaired.
JOY – Women's Fellowship
Typically, the fourth Sunday of the month at 5 p.m.
JOY Fellowship, Calvary's women's ministry, encourages women to grow in their love for Jesus and each other.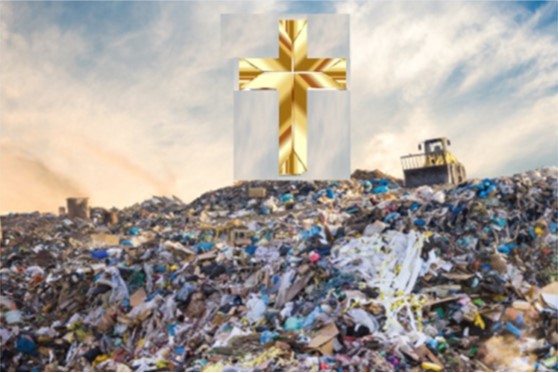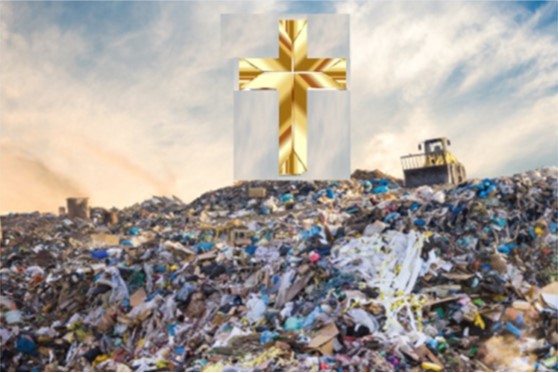 Recently, I shared a strange picture I believe the Lord gave me as I prepared the sermon. It was an ugly picture of a garbage dump mounded high with decaying food, discarded household items, and clothing, a silent scene except for the sound of squawking seagulls circling overhead. It is an eyesore to all traveling the adjacent highway and the source of a terrible odor for all who live nearby. Day after day trucks ascend Mount Trashmore, adding fresh refuse to its ever-expanding girth.
Eventually the trash will be covered with dirt and planted with grass—every so often a flame burning the methane gas produced by the decaying refuse.
I understood this as a picture of sin and its dreadful effects. Whether it is buried, burned, or dumped into the ocean, it remains a constant source of pollution. Here's the reason: We are completely helpless to clean up or remove the mess sin creates!
The second picture that came to me was a large cross standing over Mount Trashmore. The crucified and risen Son of God has paid in full the penalty for sin, setting free those willing to bring their sins to Him. God assures us in His Word
of His ability to completely remove sin by describing three things He does with our sins: He separates us from them as far as the east is from the west (Psalm 103:12); He throws them behind His back (Isaiah 38:17) and He remembers them no more (Isaiah 43:25).
How liberating and how important it is to remind ourselves of what God has done with our sins so we can confidently confront the lies of the evil one who will continue to accuse us, desperately attempting to undermine the priceless gift of
forgiveness we received through Jesus. As the songwriter Carmen once said: "When the devil reminds you of your past, remind him of his future."
Pastor Ed Grant
Read more...
---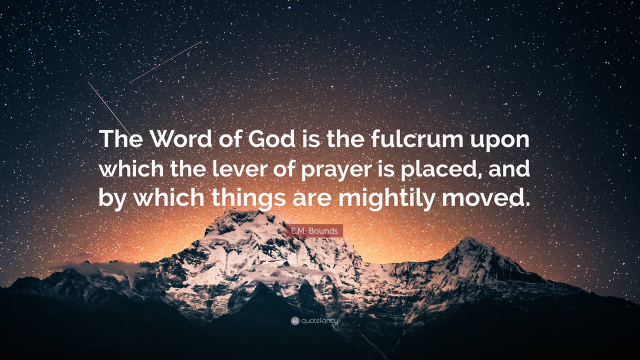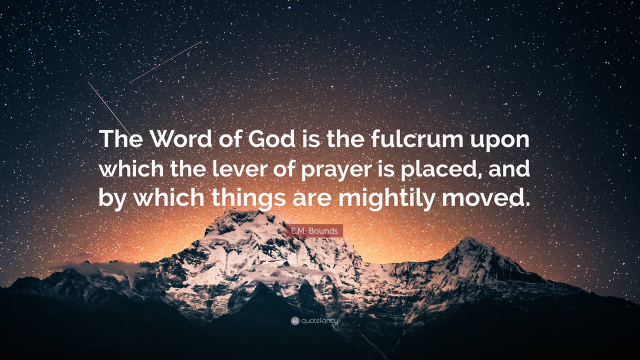 My dear friends in Jesus' love, we have embarked on a prayer journey as a congregation, a journey rooted in God's loving heart and resting upon the promises found in His Word.
As I said recently in a sermon, our prayer is the lever resting on the immovable rock of God's Word. Through our prayers God accomplishes for us what we could never dream possible on our own.
Many of us are familiar with the promise God made to King Solomon when the recently completed temple was dedicated in Jerusalem.
"If my people, who are called by my name, will humble themselves and pray and seek my face and turn from their wicked ways, then I will hear from heaven, and I will forgive their sin and will heal their land." 2 Chronicles 7:14
As followers of Jesus we, not our country, are the people called by His name. God provides four actions that lead to forgiveness and the healing of our land.
Humbling ourselves before God means to acknowledge our overwhelming need, our responsibility for what we are experiencing, and our inability to change on our own.
On bended knee we pray, finding an encouraging welcome as we enter God's presence through the merits of Jesus' death and resurrection.
Seeking God's face means to seek His favor. Rather than seeking His hand, that is—what He can do for us—we first address our fractured relationship with Him. This provides a different perspective on our sin.
Isaiah experienced an overwhelming dread when he realized he was no longer at worship in the earthly temple. God brought him to the heavenly temple, where angels surrounded His throne. There he became aware of the punishment his sin deserved in the presence of a holy God. You and I also, as we seek God's face, will be more forcibly confronted by the wicked ways we need to turn from and bring to the cross.
For His part God promises to hear from heaven. Whenever the Bible speaks of God hearing or seeing something, it means He is about to act.
First, He forgives our rebellion, our idolatry, and then He deals with the consequences our rebellion has caused through healing our land. God will do what He promised if we do what He has commanded.
The elders and I are very excited to see what God will do in our country, community, and congregation as we seek Him with our whole heart!
Pastor Ed Grant
Read more...
---
Everyone is welcome at Calvary Lutheran Church! Contact us at 843-766-3113
or click on the link below for information about joining our church.