Welcome!
Calvary Lutheran Church exists to bring the hope, love and grace of Christ to the City of Charleston. We do that by being a bridge for people to Jesus, his family, and his ministry.
Please join us this Sunday morning! Our Sunday service is held at 10:00 a.m. in the Sanctuary.
An adult Bible study starts at 8:30 a.m. in the Fellowship Hall with a time of coffee and conversation, followed by our study of scripture beginning at 8:45 a.m.
Children's Sunday School classes begin at 8:45 a.m. with one class for elementary age children and one for middle school and high school age children.
For anyone who cannot attend service in person, a live stream video will be available on our YouTube channel, Calvary Lutheran Chs, during worship time and a link will be available on our website's Sermon page a few days after the service.
For a complete list of scheduled activities, please visit our Events page.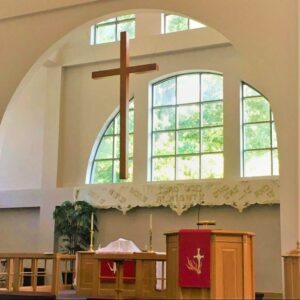 Ministries at Calvary
Kids for Christ is a group ministering to kids aged 1st through 5th grade. Monthly meetups involve fun, fellowship and food for the entire family, so be sure to join us!
Calvary Youth is for all 6th through 12th graders looking for a place to connect. There are monthly meetups for fellowship, bible study, and community.
JOY is an outreach ministry of Calvary, providing a place for the women of the church and their friends to grow in love for Jesus and for each other.
Our Pastor
Interim Pastor Ed Grant
Pastor Ed Grant earned his Master's of Divinity (MDiv) from Christ Seminary, Seminex in 1979. He and his wife, Sue, took their first call to serve Redeemer Lutheran Church in Newton, New Jersey, as mission church developer and youth worker. As the mission congregation, grew, the family of three to relocate to Blairstown, New Jersey, and the mission became Lutheran Church of the Good Shepherd. Pastor Ed served the congregation for 11 years, during which the couple was blessed with three additional children. The Grant family was then called to serve Resurrection Lutheran Church, located in Queens, New York City, where they lived for three years. Once again Pastor Ed felt the call to work in the mission field and accepted the call to serve Family of Faith, a mission congregation in Middletown, New York. He served there for 16 years, meeting first in a movie theater, then a barn before finally constructing their own house of prayer.
Although Pastor Ed and Sue thought they would eventually retire in Middletown, New York, Pastor Ed began to feel that God might be calling him to serve another congregation. In April, 2009, he felt the very strong call to serve Calvary Lutheran Church in Charleston, South Carolina. God spoke very clearly to Pastor Ed, saying, "I have called you to be a bridge builder." In July, 2009, Pastor Ed and Sue moved to the Charleston area and began their ministry at Calvary.
In the summer of 2019, Pastor Ed retired from full-time ministry while remaining a member of Calvary Lutheran Church and working with multiple non-profit ministries and participating in international mission trips.
In June, 2021, after the current pastor accepted a call to another church, Pastor Ed graciously agreed to act as Calvary Lutheran Church's interim pastor as the congregation moves through the call process.
Our Staff
Tammy Matthews
Charisma Glinka
Amy Plott
70 Days of Prayer and Fasting
Pray for our nation, community and church
We ask everyone to join us in prayer, individually and together, for 70 days. Learn more about our prayer campaign by clicking here.
Calvary's 2nd Birthday Bash
August 7, 2022 after church
Celebrate and get to know others at Calvary. Tables will be decorated for each month of the year and participants sit with others who have the same birthday month. Food and drinks are provided.
Friends of Bartimaeus
Dinner is typically held the last Friday of the month from 6-8 p.m.
Friends of Bartimaeus provide a home-cooked meal, fellowship and other services to the blind or visually impaired.

From the Pastor's Desk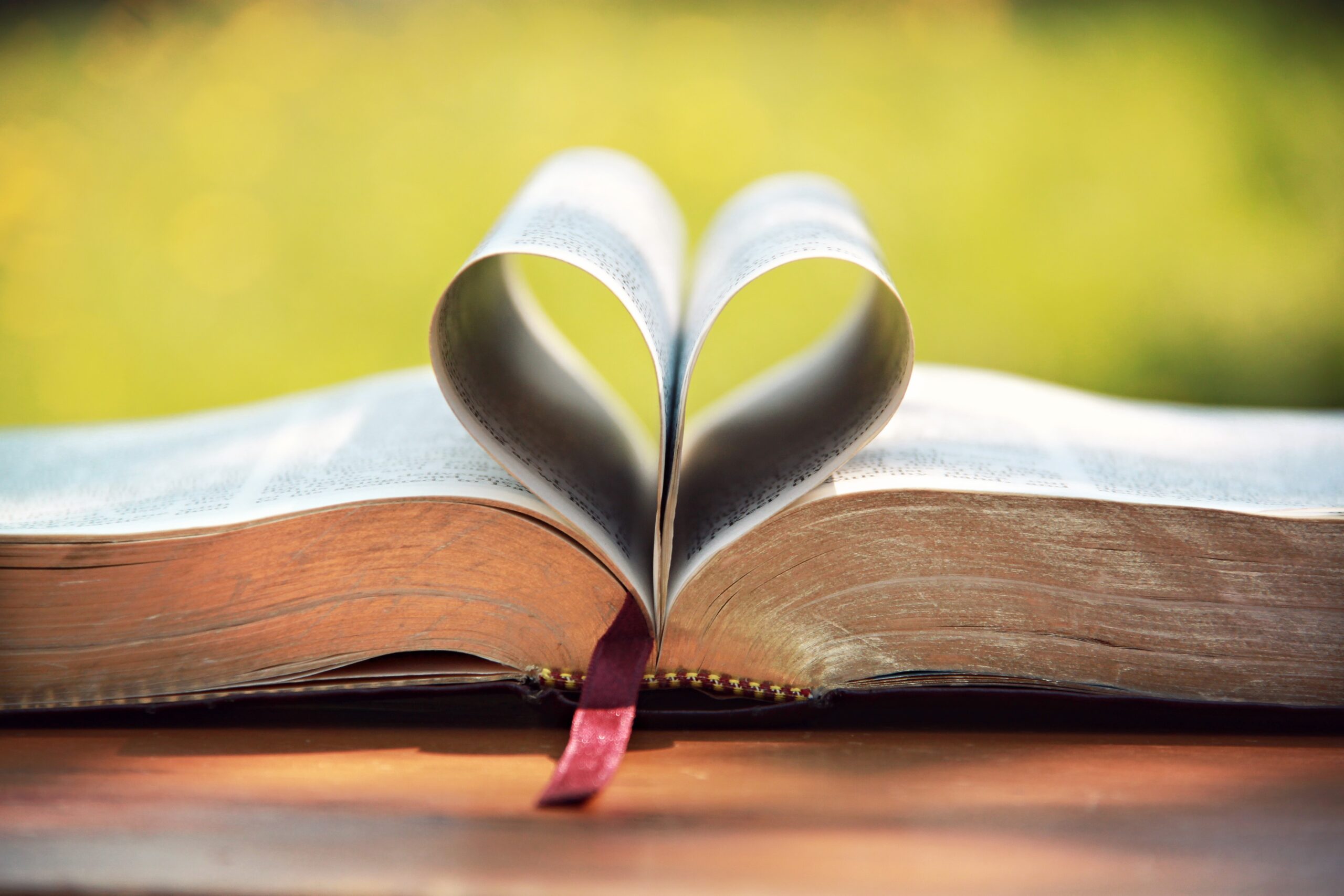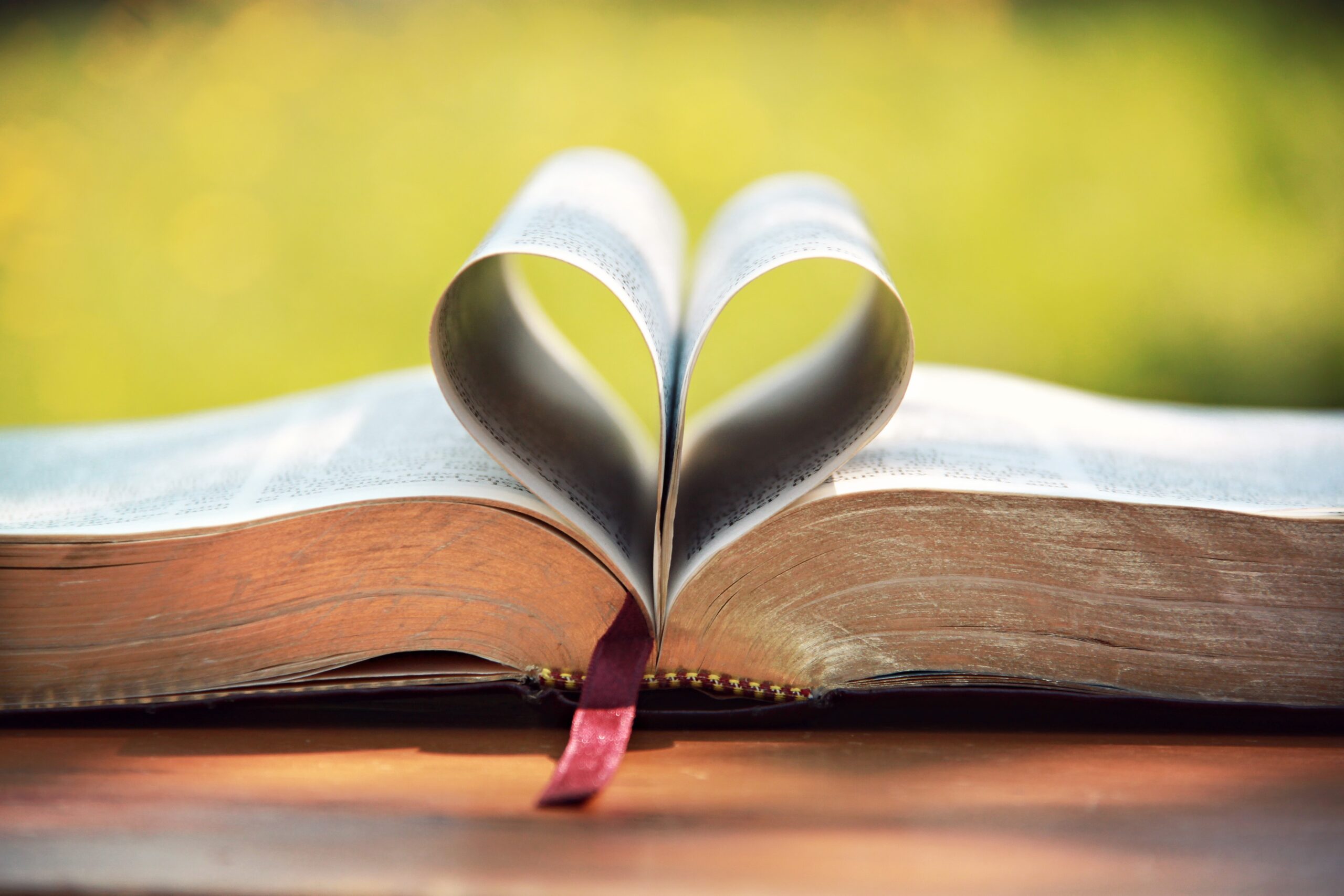 In a recent conversation with Jim Roberts, he spoke about two outstanding qualities that characterize Calvary: the congregation as an extended family and a passion for worship. I completely agree; both of these embody the reasons Sue and I were anxious to remain at Calvary when I retired. I would add a heart to serve others' as an additional quality that continues to excite me about ministry at Calvary.
I am also happy and willing to serve again on a part-time basis as interim pastor until God guides us to a new pastor. In my retirement I had assisted Pastor Adam in making calls on members who can no longer attend worship and are homebound most of the time. But I did miss preaching and teaching and am glad to have the opportunity to share God's Word with you once more!
I have a sense that the Holy Spirit is blowing over us in a fresh way – do you sense it? New families showing up at worship, an excitement about our Summer's End Family Celebration, a joyful stirring in our time of worship – and some God appointed opportunities to share the Gospel and to exercise Jesus' authority over the forces of darkness – all are a cause for excitement for this old pastor!
But reaching out also requires that we reach down. A tall tree that reaches many feet above the ground is only as strong as the roots that reach deep into the earth. In the same way, the effectiveness of a congregation's ministry is directly related to its commitment to fervent prayer. I invite you to join me in praying for the following needs:
The Spirit's leading of our call committee.
The Summer's End Family Celebration
For God to bring guests to Calvary, who need to hear the Good News about His love for us in Jesus and to experience His touch as we worship.
For God to open up new opportunities to reach the retirement generation.
As Paul wrote to the Galatian congregations: "If we live by the Spirit, let us also keep in step with the Spirit" (Galatians 5:25). When the Holy Spirit is moving, our challenge will be to keep up with Him!
Read more...
---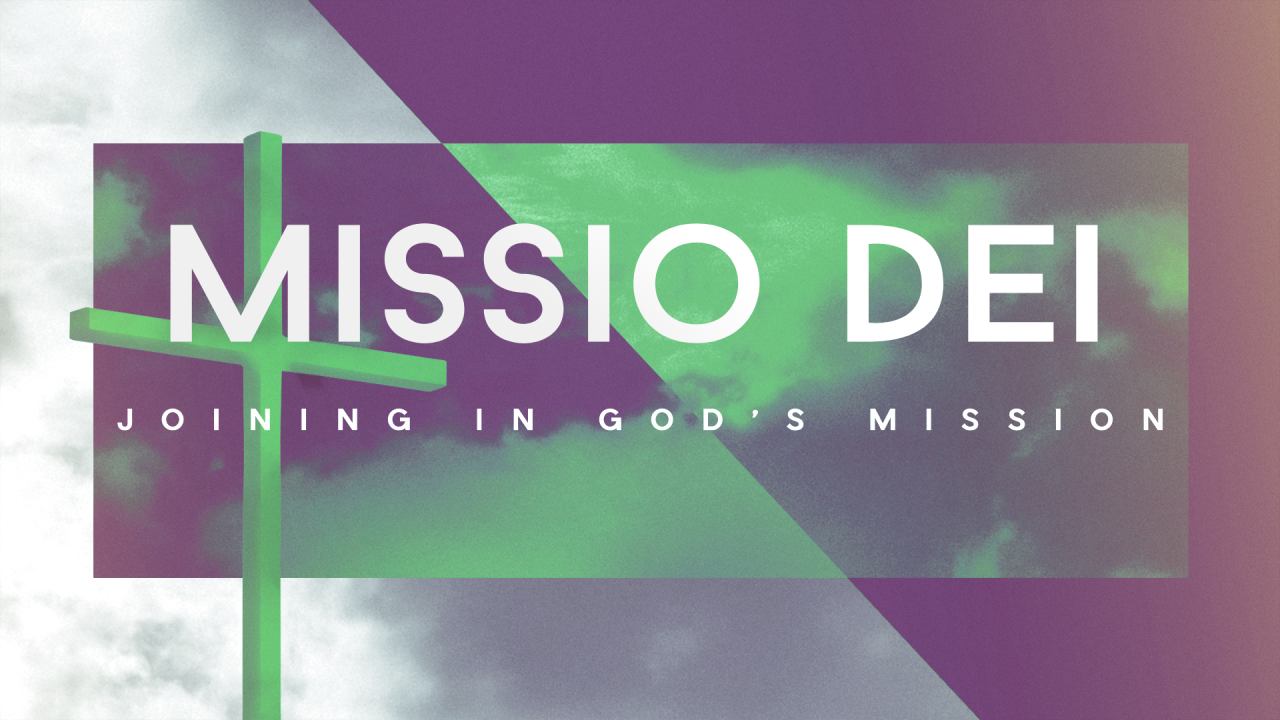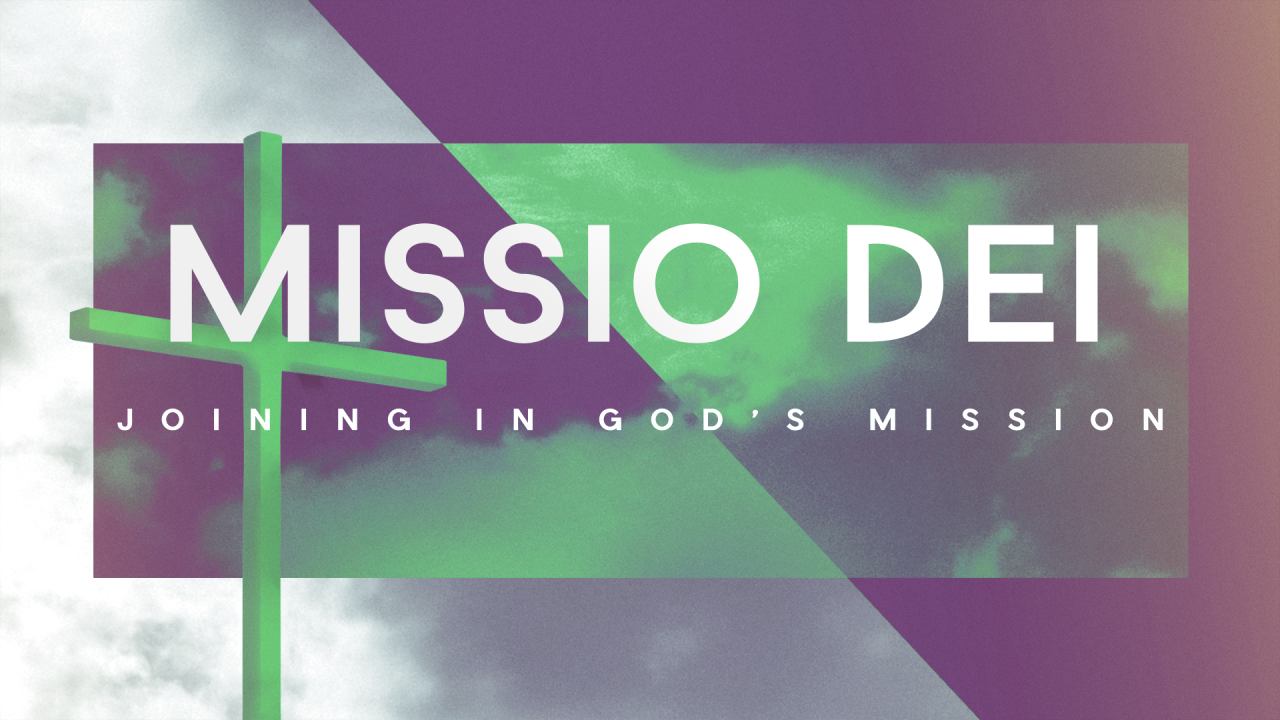 After Easter we are going to be in a series looking at the vision for Calvary through 2022. This vision for the next year comes right from the vision of the kingdom of God given to us in Scripture. Our God is on a mission to redeem and restore all of creation. In his grace He invites us into His missional work. As the culture of the United States becomes increasingly post-Christian, it is more vital than ever that the Church joins in this mission of God. With this in mind, allow me to put forth some goals that I have for us for the remainder of this year and for 2022.
Our first goal is to have at least fifty percent of the congregation involved in outreach to the communities we live in. When we look at the gospel, we see Jesus equipping the disciples to help people physically, emotionally, and spiritually. This gives us a picture of what the Church is called to do. Some examples of this might be serving a meal to the blind with Friends of Bartimaeus or doing some handiwork with Hands of His Mercy, but it is not limited to that. I encourage you to find an area of need which you are passionate about and begin serving.
Our second goal is—as a congregation—to have meaningful faith-based conversations with thirty families who are currently not yet Christian. Meeting the needs of others is what we are called to do as Christians, as stated above, but this in and of itself is not missional. We must also proclaim the good news of Jesus' death and resurrection.
Having a conversation with someone can be a daunting task. Throughout the year we will have different classes and discussions to help us all grow in this challenging yet rewarding opportunity of sharing our faith. However, we can begin by thinking of our friends who are not yet Christian and begin praying that God would work on their hearts to make them receptive to the gospel and show us opportunities to share the hope we have in Jesus.
Our third and final goal for 2021-2022 is to have at least fifty percent of the congregation involved in some sort of group, with the purpose of encouraging one another in mission. It is much easier to accomplish something when you have others both doing it with you and supporting you. God calls His Church together to be encouragers of one another, and so that is just what we will do.
These groups could be an existing small group with time set aside to have conversations about what each person is doing to join God in His mission. It could be a conversation had with the family at the dinner table. It could even be a couple of friends getting coffee to talk. The form and size of the group is not what is important here. What is important is that we are encouraging one another in joining in the mission that God is already doing and is inviting us to come along in.
As we begin this journey that God has called us to together, I want to encourage you to begin thinking about your not-yet-Christian friends and praying for God to show you opportunities to share the good news of Jesus' death and resurrection, to think about an area of need that you could regularly get involved with outside the church, and to start to think about and gather in groups, no matter how big or small, to encourage one another to join in the mission of God.
I am excited to see what God has in store for us these next eighteen months, as we join Him in HIS mission.
Read more...
---
Everyone is welcome at Calvary Lutheran Church! Contact us at 843-766-3113
or click on the link below for information about joining our church.